We provide
digital marketing, design,

and

consulting solutions

See Our Work
Amazon | Sony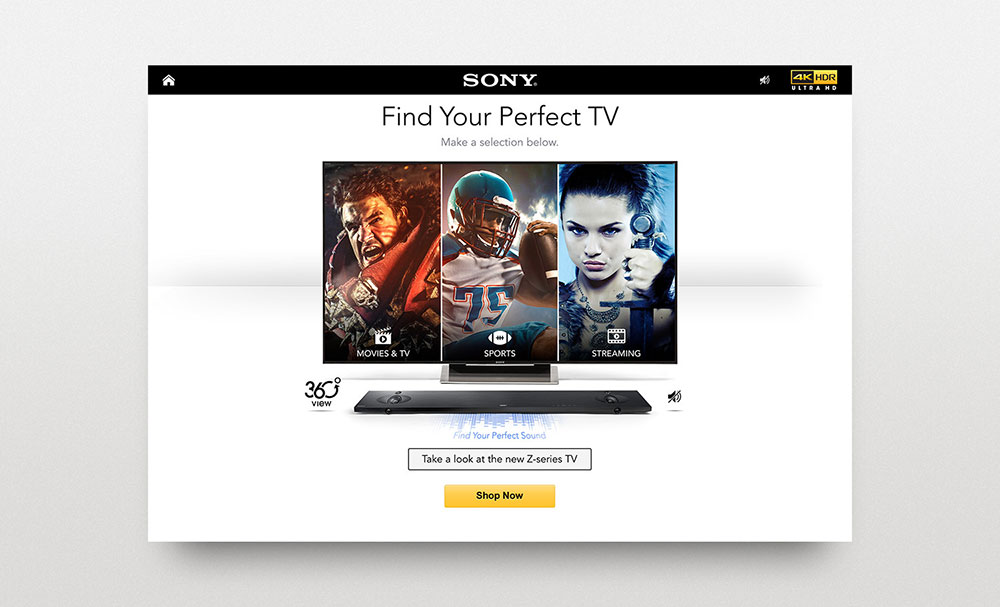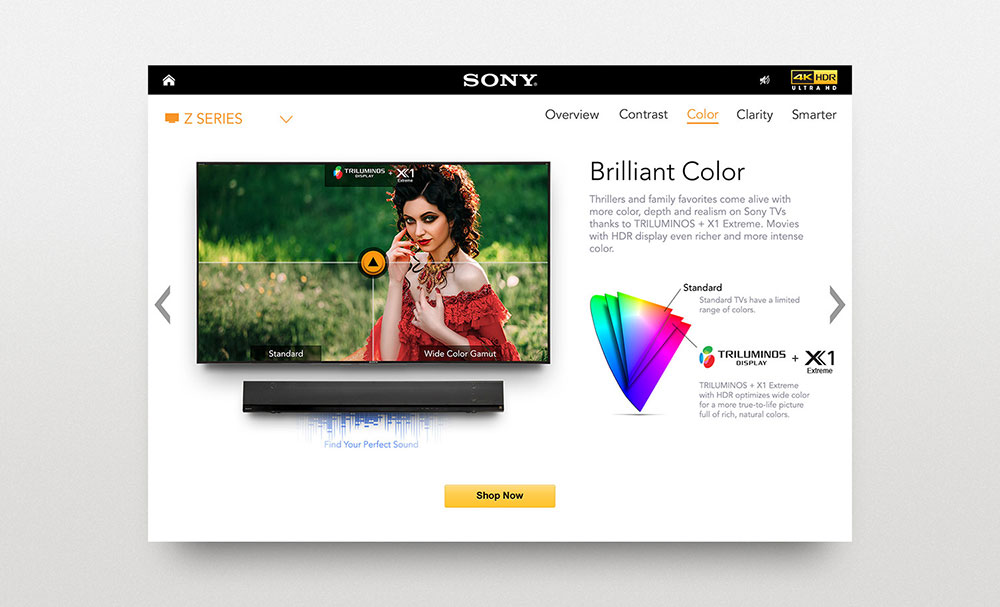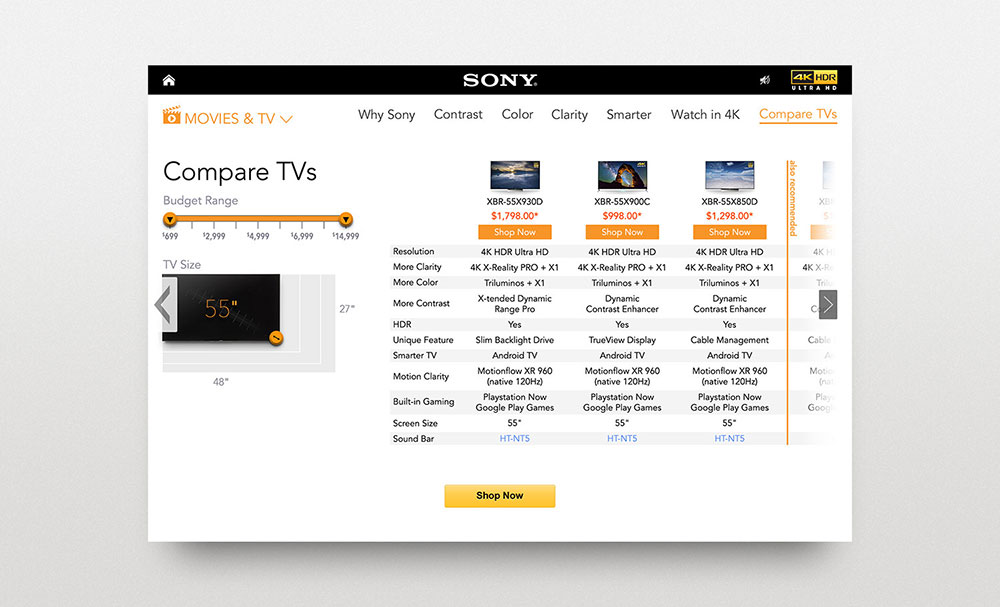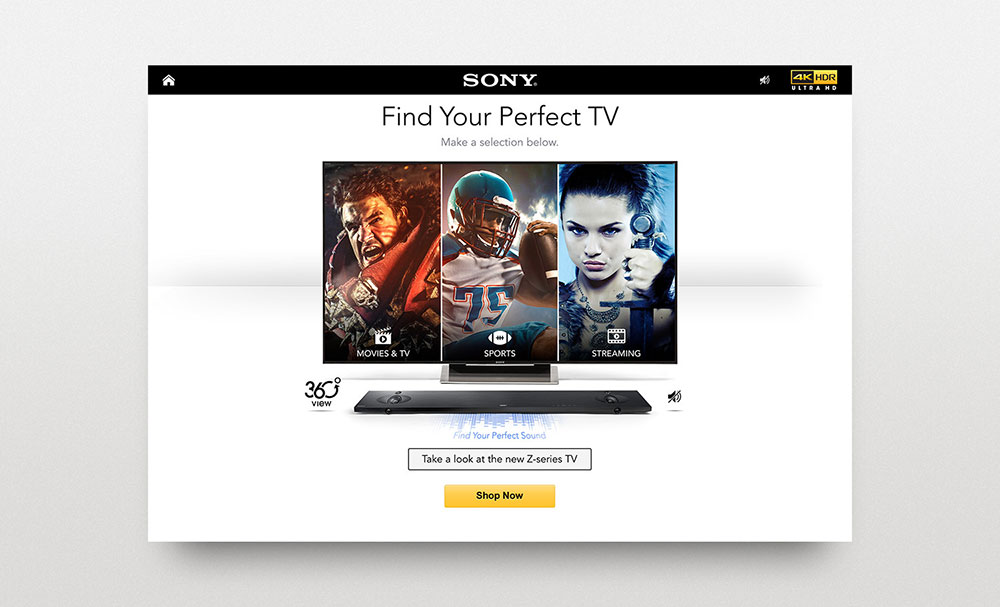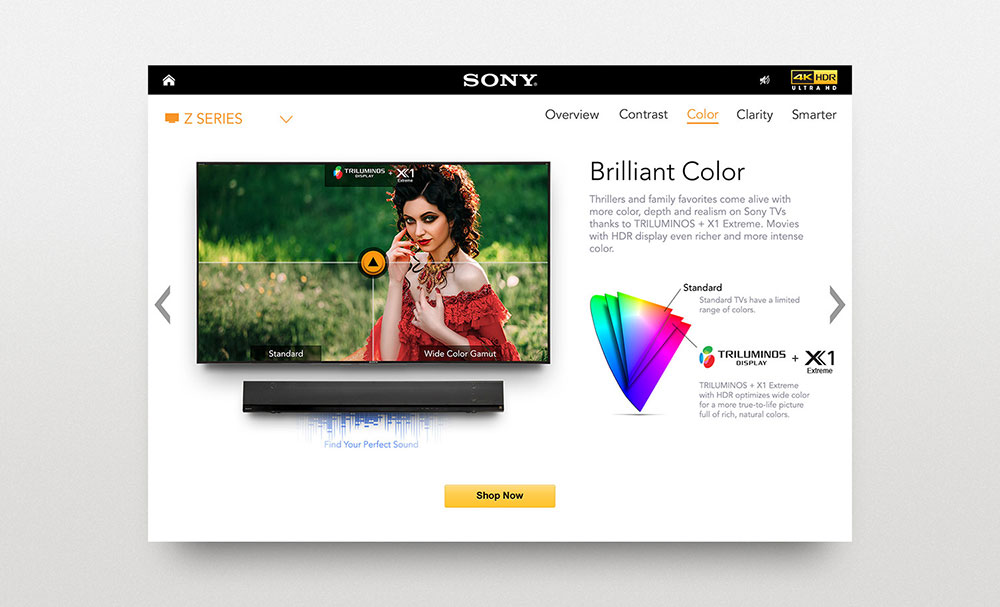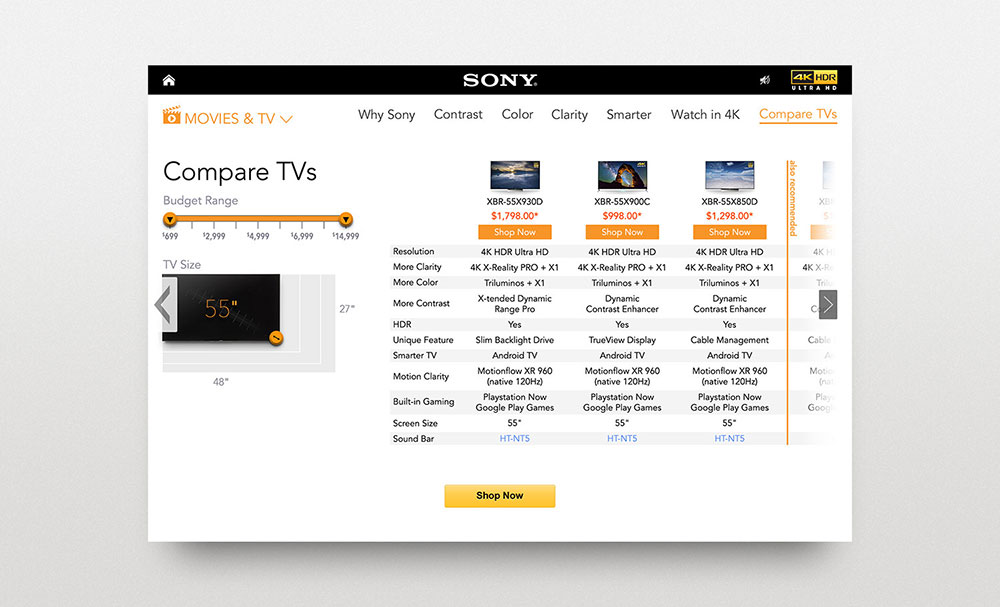 Amazon | Sony
Challenge
In 2015, we created the Sony Online Experience to help market and sell Sony televisions on amazon.com. The experience, which featured interactive interfaces that demonstrate superior color, clarity and performance of Sony TVs, generated fantastic interest and sales. In 2016, we were tasked with improving it.
Solutions
Building upon the award-winning feature set of the line of Sony TVs, including the new Z Series, we created a simpler and more dynamic user interface and experience.
Results
The results from both 2015 and 2016 inspired the Sony Sound Bar team to engage us to develop an interactive experience to help educate audiences about Sony Sound Bars.
Thinfilm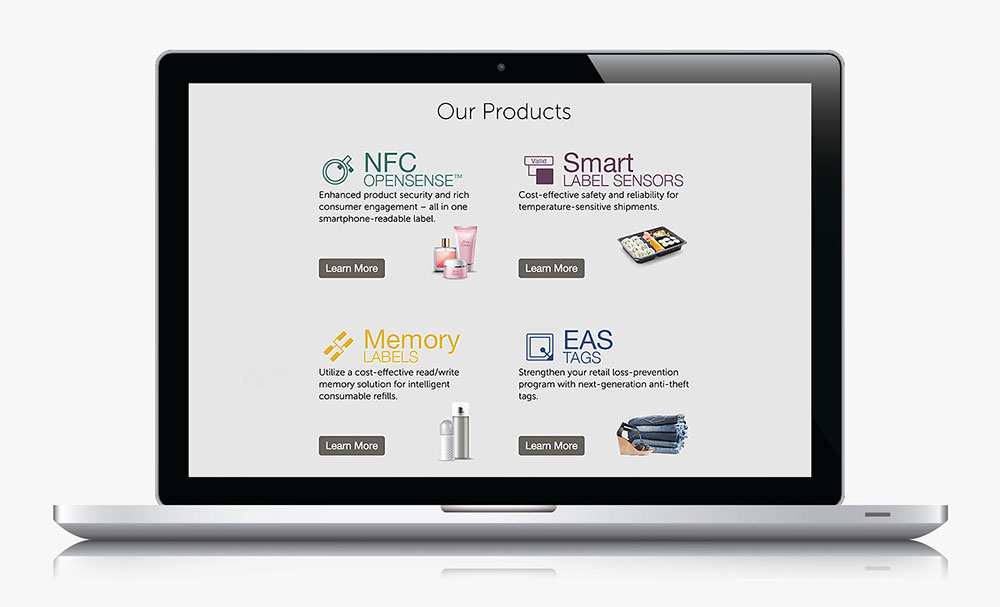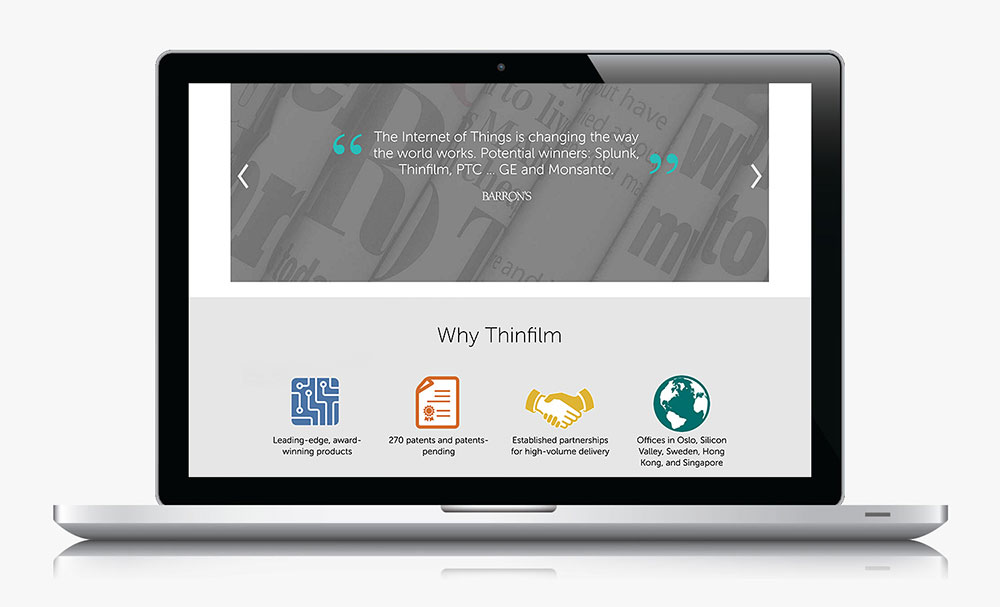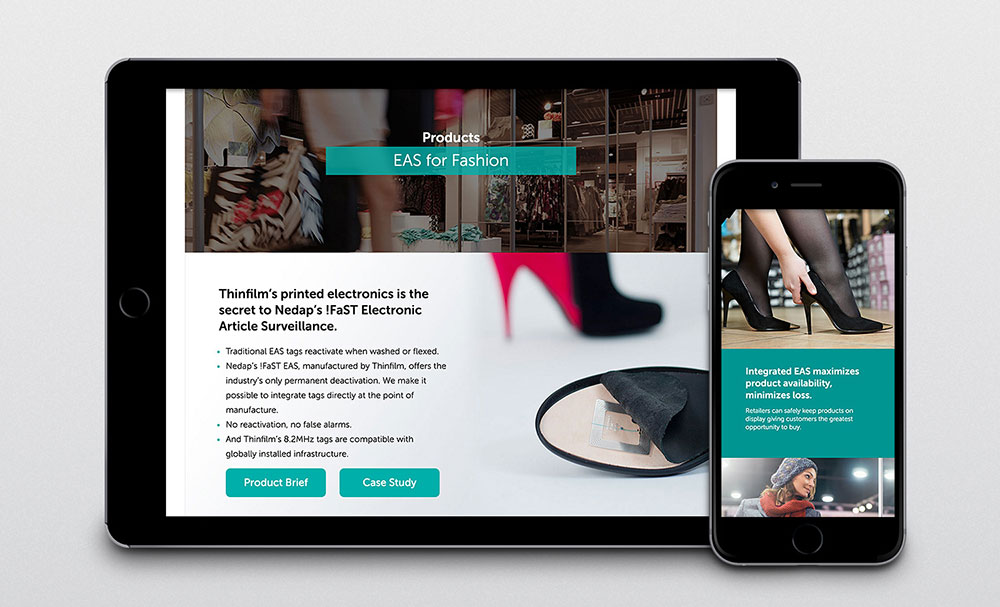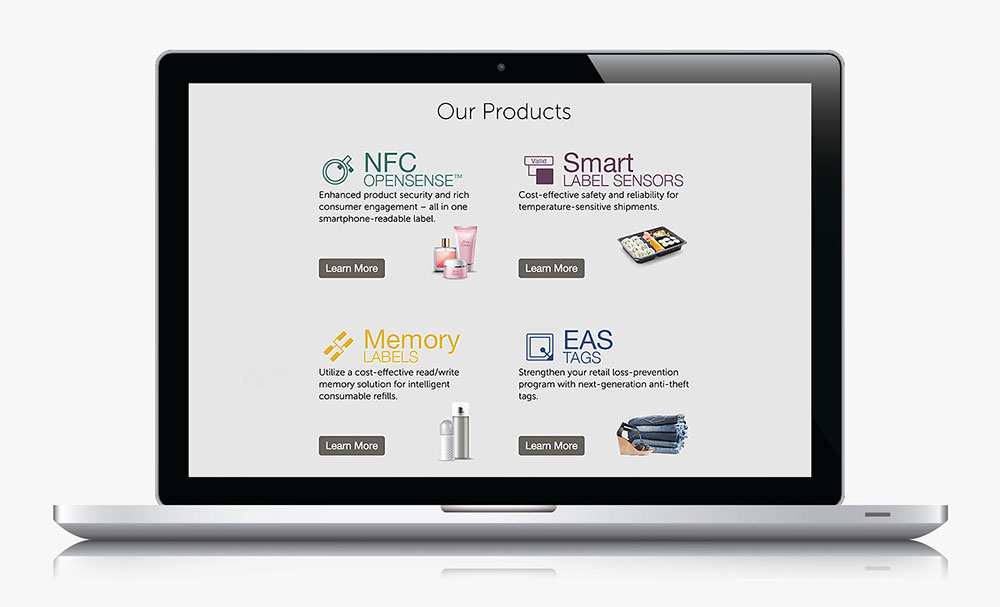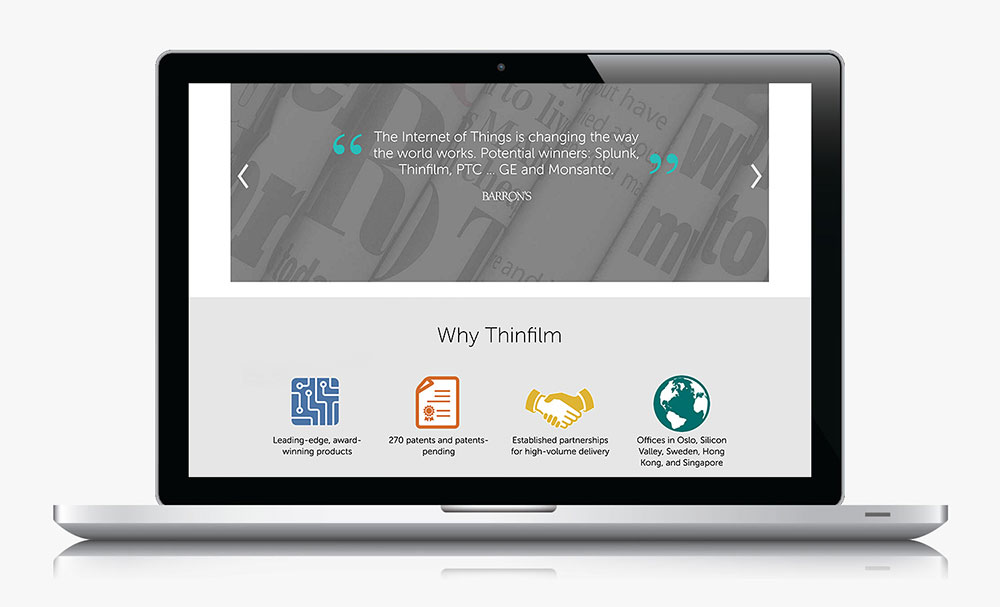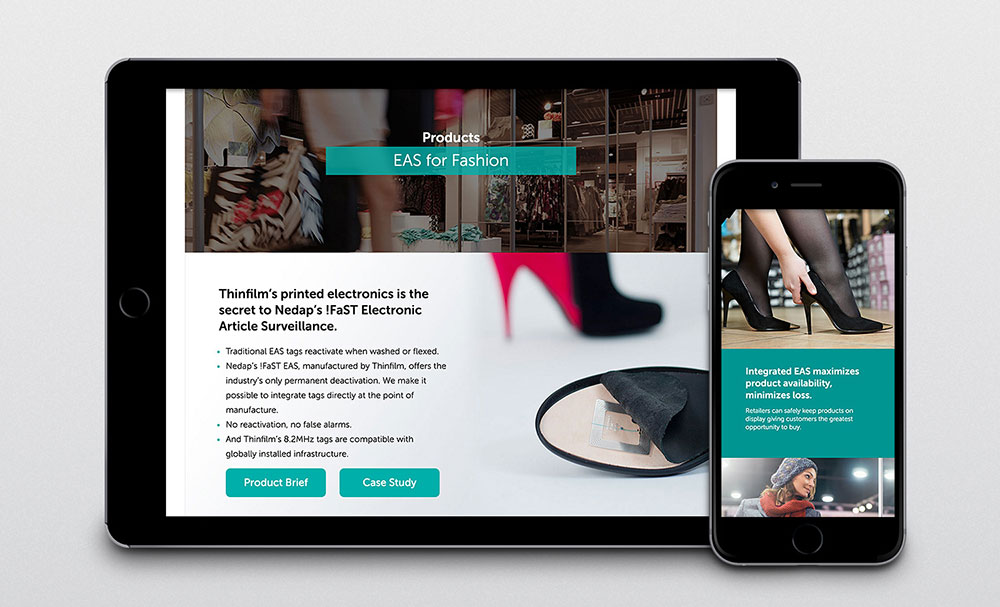 Thinfilm
Challenge
Develop an SEO friendly multinational WordPress site that communicates the power of Thinfilm technology and is easy to expand and manage with backend administrative tools.
Solutions
Produce a WordPress site with a user-friendly interface and navigation hierarchy. Assist Thinfilm marcom team with day-to-day administrative duties as needed for a publicly traded company.
Results
Thinfilm.no continues to grow and we help the company to market its products around the world.
Southern California Edison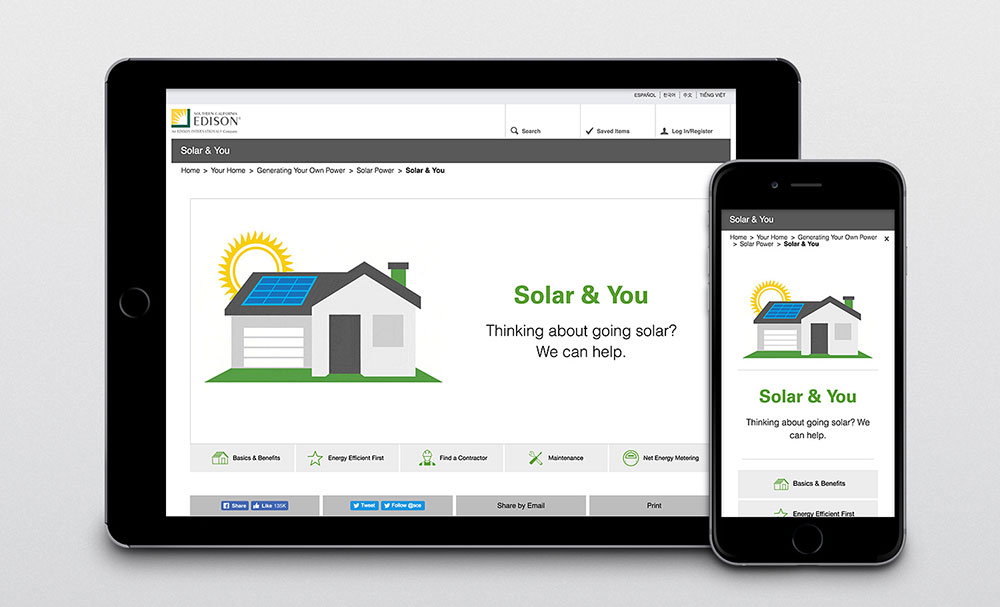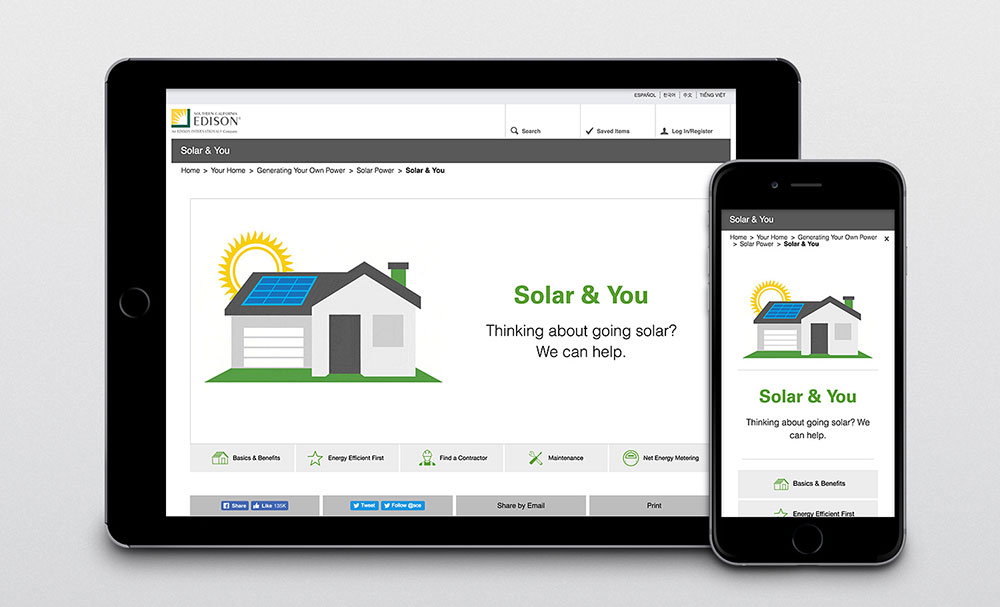 Southern California Edison
Challenge
Educate site visitors about solar technology including the benefits, efficiency tips, finding a contractor, installation, maintenance and Net Energy Metering.
Solutions
Create a dynamic interactive experience that is user-friendly, compelling, and educational.
Results
The first version of the interactive was so well received that we were engaged to develop a sequel, which continues to generate interest and help visitors find the information they are looking for to Go Solar.
Mopria Alliance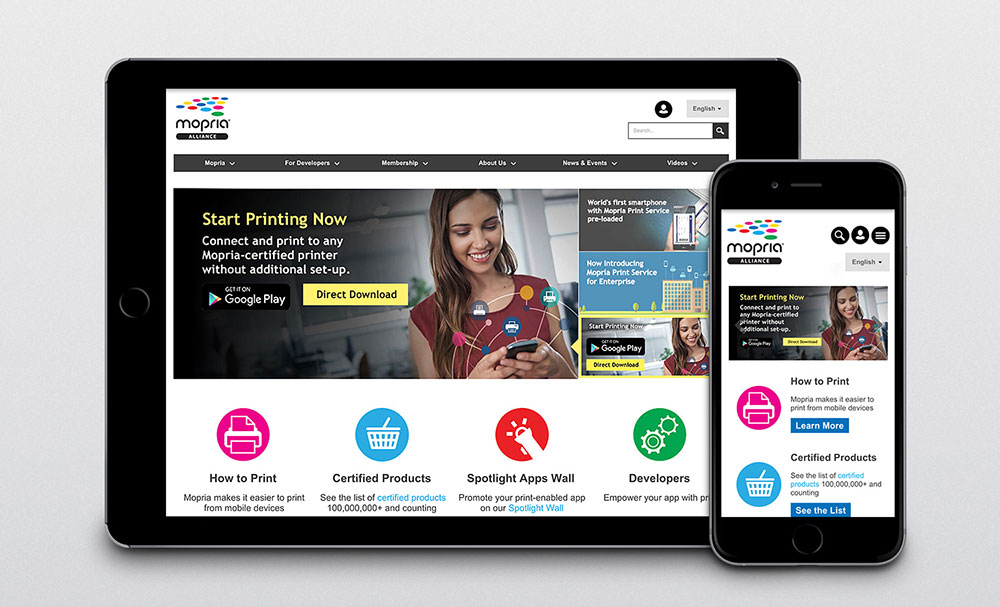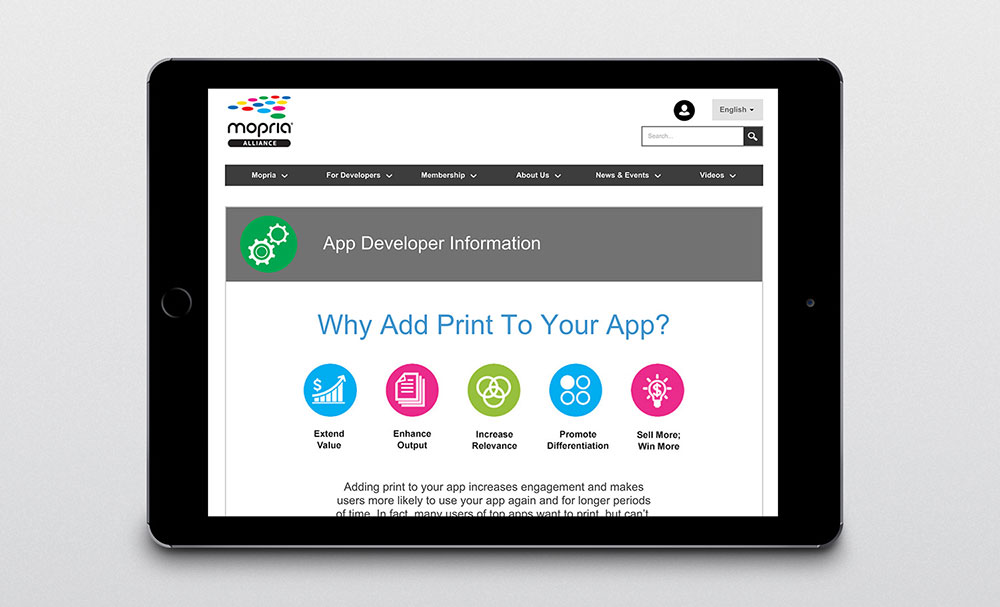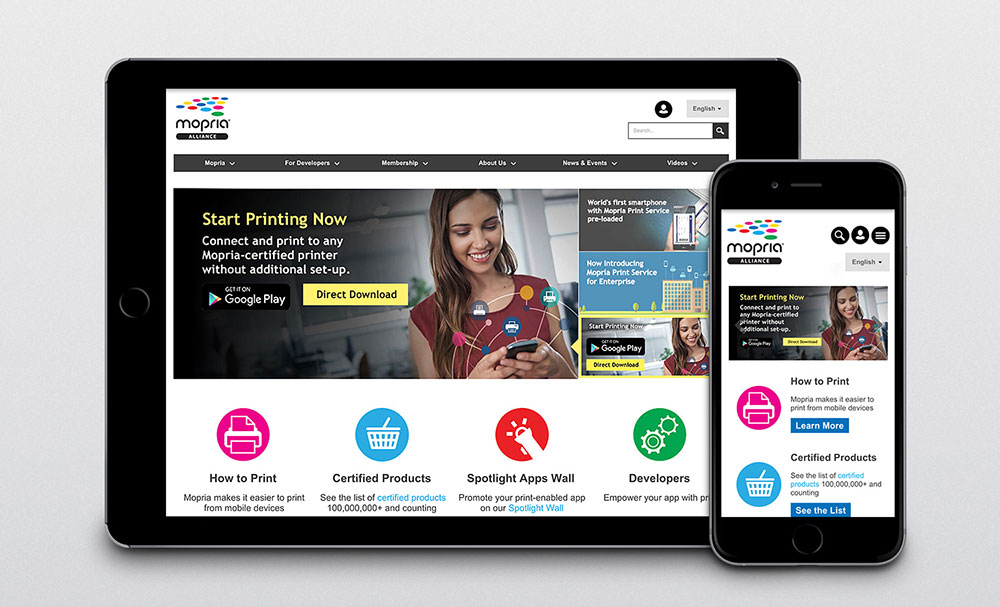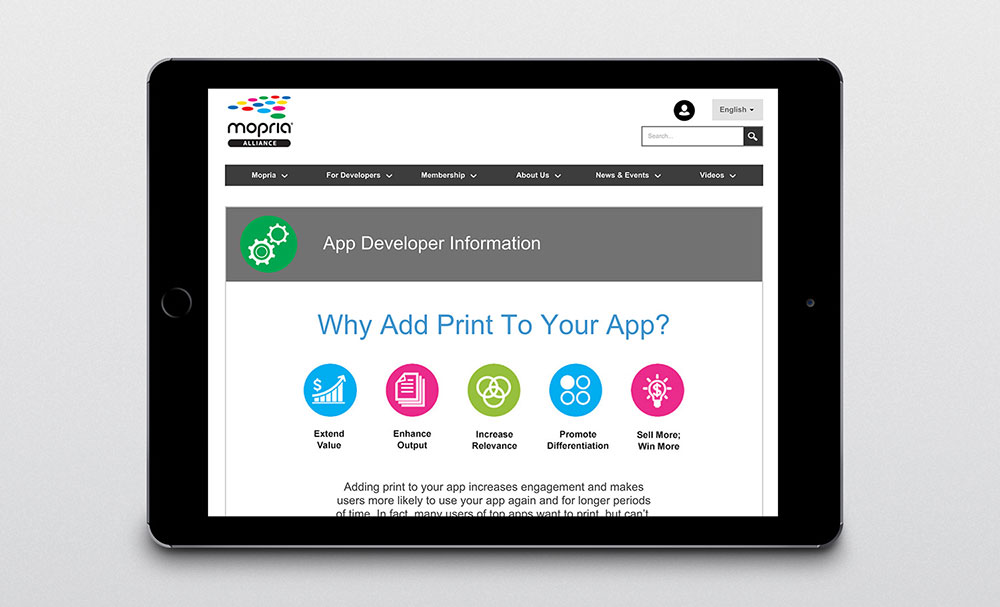 Mopria Alliance
Challenge
Mopria offers simple and seamless mobile printing from Android mobile devices to millions of certified printers worldwide. TYS was engaged to develop the Mopria website and promote the print solution to app developers.
Solutions
Working in partnership with the Mopria Alliance we developed a mulit-language website with information, educational videos, and a Spotlight App Wall to drive traffic and generate interest among app developers. In addition, we ran multiple Google AdWord and Universal App campaigns to drive traffic to the site and generate interest.
Results
The website and campaigns continue to draw attention to this powerful print solution and the organization continues to grow and include many of the world's largest printer and handset manufacturers, including HP, Canon, Samsung, and Xerox.
Who we are.
A nimble interactive agency that turns clients into partners and friends. Small, by design, since 1998. Focused. Flexible. Helpful.
What makes us different.
We believe in forming strong creative partnerships with our clients. We want to learn from you and with you in a collaborative environment. Loyalty, talent, and integrity are extremely important to us. We believe people who possess these qualities should be embraced and treated with the utmost respect.
What we do
Web Design & Development

Product Showcases

Digital Marketing

Brand Collateral
Executive Team
Tin Yen
Founder & Creative Director
Tin has more than 25 years of experience in the graphic design industry. He began his career working for legendary designer Saul Bass of Bass/Yager & Associates designing logos, packaging and promotional materials for companies such as AT&T and Lawry's. In 1998 he founded TYS Creative, Inc. as a branding and interactive firm developing integrated solutions for clients such as Epson, Toshiba, Disney, and Southern California Edison. Tin was also a co-founder of Yolk Magazine, a multi-cultural publication, and is an adjunct instructor at UCLA Extension Visual Arts.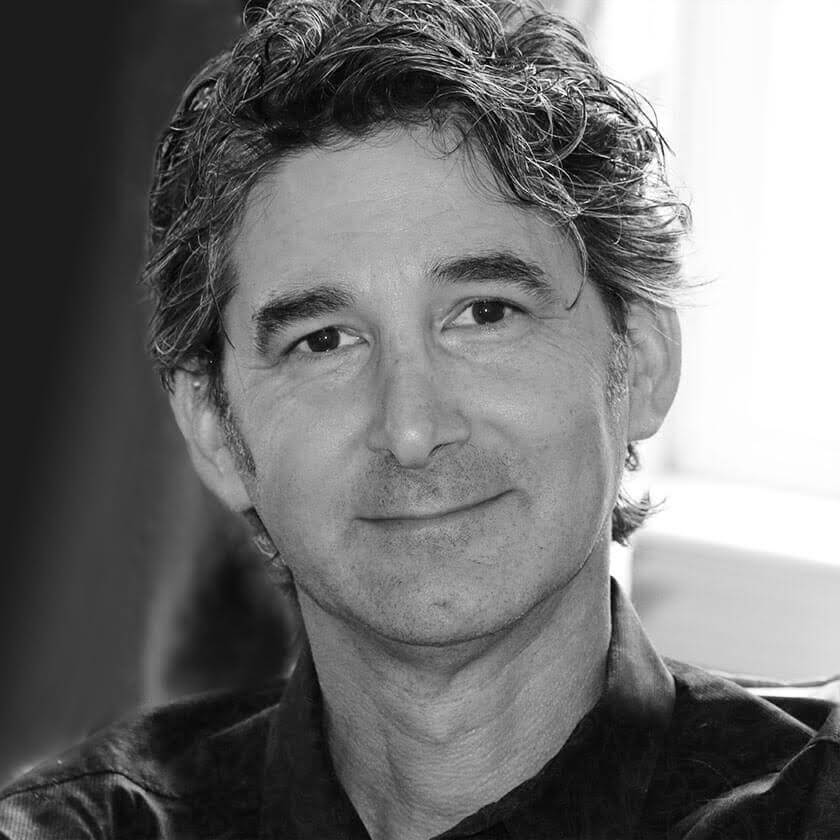 Charlie Shames
Managing Partner
Charlie has over 25 years experience as a marketing and communications professional. He has completed a broad range of assignments, including writing and managing the production of theatrical movie trailers, radio spots, brochures, newsletters, and print advertisements for Fox Sports, NBA, Sony Pictures Entertainment, Universal Studios and Viacom Licensing. He has lectured on Branding and Consumer Behavior at Drexel University and UCLA Extension. He has also published a number of articles on technology and creativity in nationally recognized magazines and trade journals.